Preventive care is an important part of our practice at Sage Dentistry. Dr. Kimes wants you to have the healthiest smile possible and believe preventive care is the key to not only good oral health, but health of your whole body. We offer our patients the latest in preventive care practices and education to ensure your good oral health.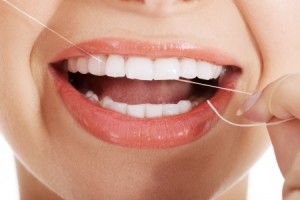 Good oral hygiene begins at home. Our doctors will take the time to demonstrate correct brushing and flossing for each member of your family. Even young children can learn to brush and floss their teeth correctly. Starting good oral hygiene early is one of the most
effective preventive care tips we can share with you. These practices will help prevent periodontal and gum disease, cavities, and tooth loss. At Sage Dentistry, we recommend coming in twice a year for preventative care for the average patient with no periodontal disease. At your visit we will do a thorough oral examination, and our gentle hygienists will perform a comprehensive cleaning. During your exam we will screen you for decay, periodontal and gum disease, temporomandibular joint disorder, oral cancer, and bite problems. Your doctor will discuss her findings and recommend any treatment she feels would benefit you. She will also address any cosmetic concerns or questions you may have during your routine preventive care visit. Dr. Kimes takes your oral health seriously. At Sage Dentistry, we believe that preventive care is essential to help you maintain a beautiful, healthy smile possible. Our team is committed to your oral health, and we offer gentle and thorough preventive services for your entire family. Contact
Sage Dentistry
today for more information about our preventive care services.