Composite fillings
are one of the treatment options to restore decayed teeth.
Composite filling
s look more natural than silver-colored amalgam fillings, and because they are bonded to the tooth allow for a more conservative preparation of your tooth. At Sage Dentistry, Dr. Kimes uses high quality composite resin material that is both strong and matches your tooth's natural color. By doing so, we are able to treat your cavities, restore your oral health, and keep your smile beautiful.
What are Composite Fillings?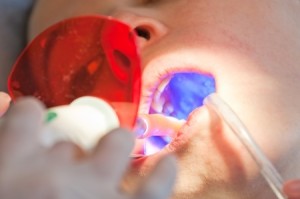 Composite fillings are a mixture of tooth-colored plastic (resin) and a glass mixture (silica). The composite material can be mixed http://cialis-canadian-pharma.com/ to match your tooth's natural color. Your dentist applies composite resin in layers, and then a
hand-held curing light is applied to activate the adhesive and plavix with grapefruit create a strong bond between the composite resin and your tooth. Aside from treating decayed teeth, composite restorations can be used to fill plavix black box warning spaces between teeth, make minor changes to misshaped teeth, or repair chipped teeth.
Benefits of Composite Fillings
One of the major benefits of composite fillings is their esthetic appearance. With the ability to match composite material to your tooth's natural color, our goal is to make your filling as close to "invisible" as possible. Since composite fillings bond to the teeth, they permit your doctor to remove less tooth structure thus offering a conservative treatment option in cosmetic dentistry. In some cases, these bonded restorations can improve teeth with extreme temperature sensitivity. At Sage Dentistry, we take your oral health seriously. When discussing your treatment options, Dr. Kimes may recommend composite fillings to give you a beautiful, healthy smile.