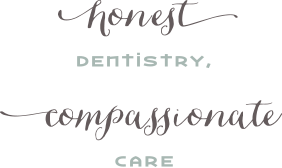 Mission Statement
At Sage Dentistry, we provide an exceptional dental experience while serving our patients and each other faithfully.
We will provide world-class customer service and outstanding dental care while maintaining a welcoming, comfortable, and professional environment.
We are committed to lifelong learning through continuing education and the mentorship of respected members of our profession.
We are dedicated to maintaining a successful dental practice while delivering the highest standards of care, establishing lifelong patient relationships, and supporting the community.

Sage Dentistry
Serving the Austin area since 2010, Dr. Kimes understands that the doctor-patient relationship is a very special one. At Sage Dentistry, even though advanced cosmetic dentistry is our passion, the needs of our patients are our highest priority. We maintain and attend the latest continuing education in dentistry so that we can offer you the most up to date and effective oral health care possible.

Honest
Dentistry
At Sage Dentistry, we are committed to providing honest care, starting with your New Patient Experience appointment. At every visit we will ensure you understand any recommendations we may have to improve your oral health, and you will always be a part of the decision-making process. Dr. Kimes and our team take pride in offering an ethical, conservative approach to dental treatment. Our patients can have faith that they will receive honest dentistry.

Compassionate Care
First and foremost we care about our patients. Dr. Kimes and our team offer the Austin area a complete range of cosmetic and restorative dental services. Our team is compassionate, gentle, and caring, and patient satisfaction is our highest priority. We provide a warm and comforting environment for our patients from the reception room to our operatories, and we want our patients to feel as comfortable here as they are in their own home.

Testimonials
Best dental experience I've ever had. Looking forward to making Sage Dentistry my dentist for years to come.